How do you love spending your days at an all inclusive resort, drinking cocktails and lazing by the pool? if this is something you want to be doing next year, then you're in luck! I'm going to tell you how!
Every year Jamberry has an incentive trip for consultants and it is one of the easiest trips to earn in the industry! You don't need to be a multi million dollar seller or team builder to earn this incredible annual trip. You simply need to be working your biz consistently! It's true! In 2018, we are earning a trip to either Costa Rica or Thailand. Both beautiful amazing destinations!
This is a free trip for you and a friend, plus you can buy in for extra guests too so bring the kids if you want! You could even bring grandma to babysit!
I've earned both Jamberry trips since joining back in late 2015 and am already working my way towards my 3rd trip! Once you have one free holiday with Jamberry, you will want to earn every single incentive trip after that!
And you can do this even if you join Jamberry today!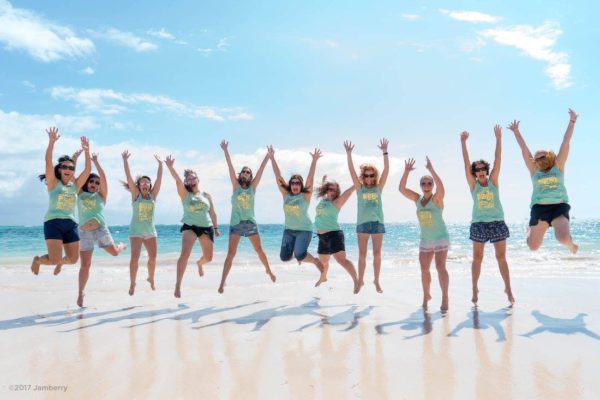 HOW YOU CAN EARN A FREE HOLIDAY WITH JAMBERRY
So are you ready to find out how you can earn a free Jamberry incentive trip? Of course you are!
First things first, get into action! Action is everything and without it, you will not achieve this goal! Procrastination is not an option. When you want something, you need to put in the effort to make it happen!
Plan Your Time
Get yourself a planner and start marking out the dates you are unavailable. Do it as far forward as you can. But especially focus on the next 6 weeks. Block out work time, special events and school activities, appointments and holidays. Not sure where to start with planning, check out this post.
Guess what… now you've got blocks of time currently available for you to fill with your business! Some of that time will be devoted to parties and events and some will be devoted to behind the scenes business development, sales, follow up and team building.
Determine how much time you have available to spend on your business each week and start scheduling that time into your planner. The more time you can devote, the more you will achieve and if the trip is your goal, make this a priority.
if you want a business, you need to work it like a business! 2 hours a week won't be enough to make the magic happen!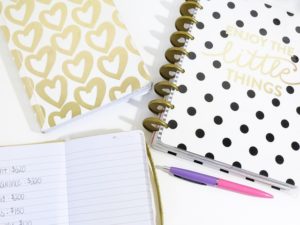 Identify Your Vision
Earning the incentive trip is your ultimate vision but what also fits into this? Is it a new car? Earning more income for your family? Building to a new rank? Learning a new skill? Identify these things because having a clear vision will help motivate you to keep going throughout this year.
We have a full 12 months to earn the Jamberry incentive trips so you want a vision that takes you through this year and beyond. Stick a big picture of Thailand or Costa Rica where you will see it as a reminder each day! Vision brings about action… but not without those stepping stone goals to get there!
Earning Points
Having a vision is overwhelming without specific goals to achieve them. You want these to be small enough to feel achievable and allow you to make progress! Let's focus specifically on the trip!
You need 30,000 trip points during the year to earn the trip. These points are earned through personal sales, ranks and other achievements throughout the year.
You also need 3 eligible team members during the earning period – a recruit that earns one of their fast start period. This is 500 points for you plus, a chance for them to start earning points for the trip too! So bring your friends on board now so they can come too!
Here are all the different ways to earn points:
Trip points are earned for all of your qualifying volume in personal sales
Each personal recruit that achieves their First Fast Start Period = 500 points
Achieve your own Fast Start Period 1 = 500 points
Each personal recruit that achieves their Triple Fast Start = 500 points
Achieve your own Triple Fast Start = 500 points
Promote a personal recruit to a new leadership level beginning at Lead Consultant and you will earn matching monthly leader points at their level provided you are at the same or higher leadership title.

i.e. You are a STM and promote a new LC in the month of February, you will receive 150 points for the promotion of your team member that month

Paid as Ranks = points earned each month
Paid-as rank points are awarded as follows:
150 when paid as Lead Consultant
200 when paid as Senior Lead Consultant
300 when paid as a Premier Consultant
400 when paid as Team Manager
500 when paid as a Senior Team Manager
600 when paid as Executive
750 when paid as Senior Executive
850 when paid as Lead Executive
1000 when paid as Premier Executives
1200 when paid as Elite Executive
Set Your Goals
The majority of the points you earn for the trip will be from personal sales, so let's break that down and start setting our goals. 30,000 divided by 12. That would mean 2500 in sales per month! But lucky that's not the only way to earn the trip!
All of those things mentioned above help too so set a goal on how many new people you want to bring onto your team this year and how you will support them towards their fast start achievements. Once you've got that number worked out, how will you build your team? What will you do to grow your network? Parties, events, one on ones, word of month. All of these things will help.
Set yourself a monthly sales goal. My personal sales goal was 1000QV in my first 2 years of business however these days it is higher, aiming for at least 1500 per month. Some months will be much higher for me though. And the way to make this happen is to book parties and events. Set yourself a monthly party goal and make sure you are working to get those bookings! Grow your VIP group too as that's where many of my sales come from.. my regular network of customers!
Make your goals SMART – Specific, Measurable, Attainable, Relevant, and Time Based.
Goals are EVERYTHING!!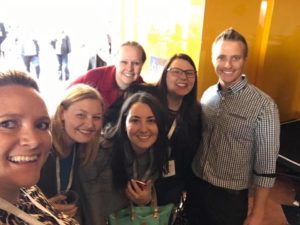 Grow Your Team
Team building seems scary but it isn't! You aren't doing this business alone so don't feel like you're the blind leading the blind. So many people don't share the opportunity because they are afraid they won't be a great sponsor. You will be!
You have the support of your sponsor and team manager, as does your new recruit. You also have support from Jamberry themselves and your team mates. We do this together so don't ever feel like you aren't ready to grow your business to the next level.
And if you are brand new, even if you joined today, it is great fun to learn with a friend and help each other to grow and stay motivated! Doing something with a friend increases your chances of success so who do you know that would love to earn a free holiday too? Share this amazing opportunity and bless others as well!
Build Relationships
We want customers who fall in love with the products and come back for more so build relationships with every one of your customers by being more than just a sales person. Be a friend too. Give the best possible customer service. Create a community of Jam Lovers who have fun sharing their beautiful nails! Not only will they come back to you for their beauty fix, they will also share with their friends too and your business will grow!
Plus it's more fun to grow your friendship network anyway!!
Be Consistent
This is something I talk about a lot with my team and with anyone who asks how I have achieved my own personal success. Consistency is everything! Be consistent with your time and how much of it you put into your business. Be consistent with booking parties, building your team and making sales. Be consistent with sharing to your group and following up with customers. Be consistent with action!
Have an Accountability Partner
I have the most amazing battle buddies. We talk every day and have similar goals. We give each other great ideas and new inspiration, plus we give each other a kick up the butt if we need it! This is what keeps me on track and progressing better than if I were at it on my own. These girls are not part of my team. They are not even the same rank as me anymore, but it doesn't matter because we still know each others strengths and weaknesses and how to work together to make magic!
Get yourself an accountability partner. You don't need several. One is fine. But make sure it's someone with similar goals and motivation as you. You want it to be an equal partnership so you are both getting something out of it. You also want it to be someone you can be honest with. Even if that means admitting you've been slacking off.
And while we're talking accountability partners, make sure you've got your family and friends on board too! Especially your partner! Let them know what you're striving for and that you want their help staying on track! It will make a big difference!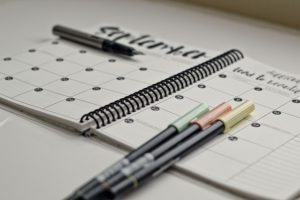 Track Your Progress
Get a printable trip tracker and put it on display somewhere that you will see it often! Mark off every 1000 points you earn as you earn them and use it to motivate you! This is powerful!
Keep an eye on your dashboard tracker too as it will tell you when you fall behind in points. Try to avoid falling into the red!
Mega Months
I recently heard a fellow leader use this term and it was brilliant. Have at least 2 mega months a year. In these months go as hard as you can and maximise those sales and points! Best time to do these is when we have incentives on for double trip points. And we have one of those on RIGHT NOW in January. January is almost always a double points incentive period so this is another reason why you want to get to action now!
Make The Most Of Incentives
Each year we have opportunities to earn bonuses with incentive periods and sometimes these mean double, or even triple trip points for the next trip. This is HUGE! And this is one of my biggest tips to earning these trips. Plan ahead for those times and absolutely smash it with your personal business. Sales, parties, team growth. All the things you can do to have a strong business. Do you know what a difference double points can make on a $2000 sales month?? That's MASSIVE!!
Attend Events
Get to events and get those bonus points for attendance! Jamberry events are incredible learning and networking opportunities and have so much value. The bonus trip points are great but the main goal is that they will inspire you with new ideas and refresh that motivation throughout the year!
Check out the video I made after earning my first incentive trip for more on these actions:
You can earn this trip and the Adventure Perks swag along the way. There is absolutely nothing stopping you from making this happen except yourself. So get yourself ready to rock your Jamberry biz this year, whether you are brand new to the business or a seasoned veteran! You've got this girlfriend!!
See you in Thailand in 2019!!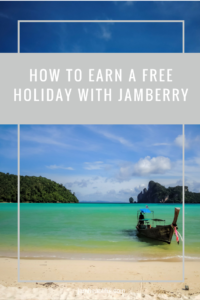 You may also like:
17 reasons to join Jamberry today
50 Ways to Grow Your Jamberry Biz