Chromatics have arrived! Jamberry have launched their next exciting nail product and they are only while stocks last!! Chromatics chrome powders are the quickest and easiest way to get yourself incredible chrome nails, transforming your ordinary nail polish colours into magical works of art!!
Capture the high-shine effect on your nails with Chromatics Chrome Nail Powders. Our ultra-fine chrome powders are super easy to apply and take your mani to a stunning, lustrous level in a flash! Create hundreds of looks over your favourite lacquers or gels.
With three luxe finishes to choose from, you can get the futuristic nail trend everyone is talking about in minutes. Check the 3 colours out below: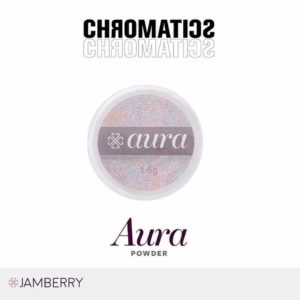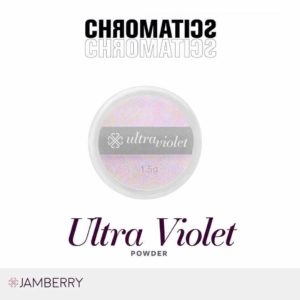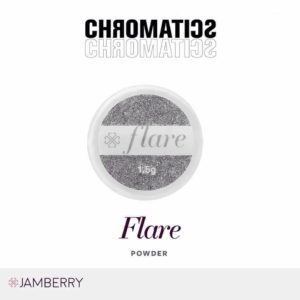 These cute little pots of powder come in 3 shades and you can even mix and match for a cool ombre look on your nails too! The sky is the limit with how you use them.
Flare (141N2) – Silver
Ultraviolet (141N3) – Iridescent/Pink
Aura (141N4) – Opalescent/Green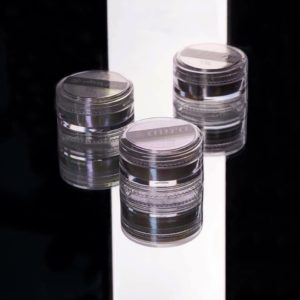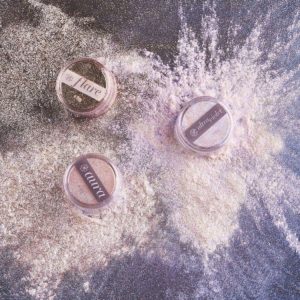 Check out the chrome powder application video on how easy it is to apply:
Check out some of the ways Chromatics Chrome Powders can transform our already fabulous Jamberry lacquers and Trushine gels, with bold new looks and high shine glamour. Each one has such a dramatically different effect! I can't wait to try them all out for myself! Which look is your favourite?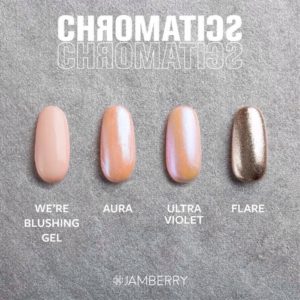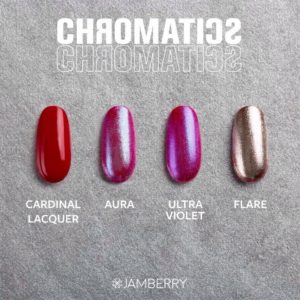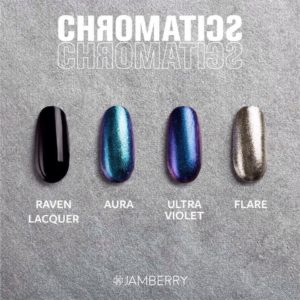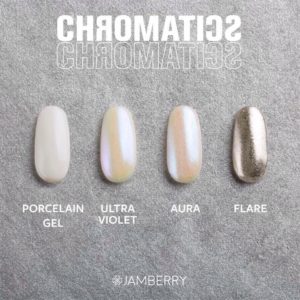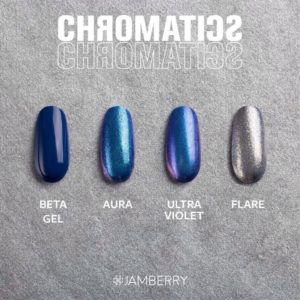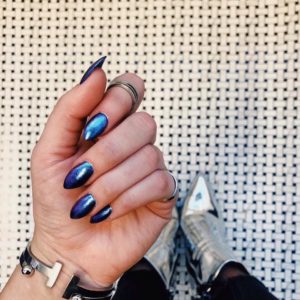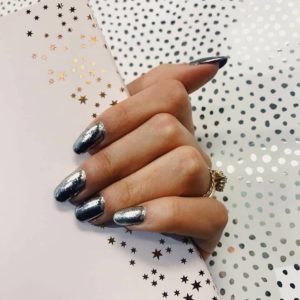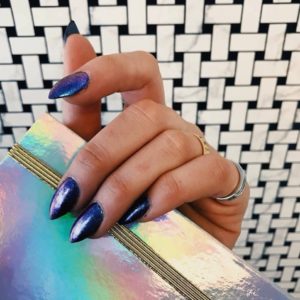 SHOP the Chromatics Chrome Powders online via the website today. They are available right now and only while stocks last. These will sell out!!