With Christmas right around the corner, it's time to start planning your gifts for loved ones and of course that can be a challenge! Luckily Jamberry has something for everyone (even men) in their range!
As someone who is a list maker, I always write a list of everyone I need to have a gift for each year as my starting point then start to jot down potential ideas for each of them so I have a bit of direction with where to start. Some people are just so hard to buy for! You know who I mean… those friends or family who seem to have EVERYTHING! But luckily Jamberry is exceptional at bringing out new and exciting products so even if they are an existing Jam fan, there is always something new and fun available!
So I have put together a Jamberry gift guide for you, to take away some of the stress of trying to decide what to get for who!
JAMBERRY GIFT GUIDE
Check out these great gift ideas and recommendations for you they would suit. Of course you know your family and friends better than anyone, so hopefully this Jamberry gift guide helps you to narrow it down… all while avoiding the Christmas chaos at the shops! Online shopping for the win!
Your Sister – Lip Manicure Sets
Having a gorgeous lipstick can really change a person's mood, especially when it is long lasting and in a shade that seems to suit everyone! That's what the Jamberry lip manicure Christmas gift sets offer. Each of these lip kits come with 2 long wear matte liquid lipsticks in either a bold or a neutral collection and each also come with a lip sugar scrub, to give your lips the perfect base for applying the lipsticks. These sets are only while stocks last. Check out my bold kit review and see just how incredible they are. Your sister… or even your best friend are sure to adore one of these sets!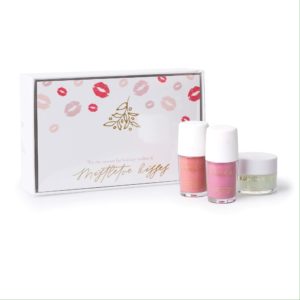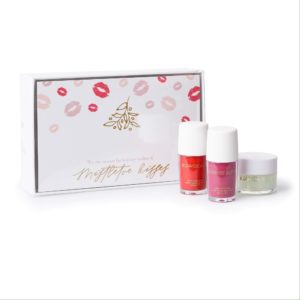 Your Mum – Indulgence Foot Care
Who needs to pamper their tootsies? Definitely your mum! You can get our 3 step Indulgence foot care line individually, or as a gift set with a beautiful marble cosmetic case. Somewhere to keep her indulgence products between pampering! And if dry heels are an issue, be sure to add on a pedicure foot file for getting rid of those icky cracked and dry areas too! It's almost sandal weather here in Australia so beautiful feet are a must!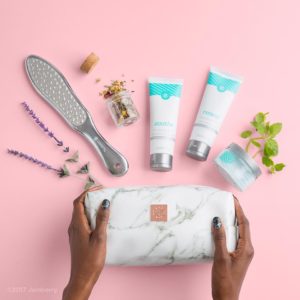 Your Daughter – Basic Bundle
If you are a mum yourself and have tweens, teens or adult daughters, our basic bundle is a great gift idea! In it you get everything you need to start with Jamberry nail wraps. 4 sheets of wraps of your choice. These can be junior or standard sized wraps, plus an application kit which comes in a convenient carry case, and a mini heater for applying your wraps. If you are buying for a younger daughter, you may even want to get some mum and me matching wrap designs and make this a perfect mother daughter activity too!
Best Friend – Indulgence Hand Care
Our indulgence hand care, just like our foot care range, is perfect for some pampering and for keeping hands hydrated and healthy. It includes Nourish hand cream, quench cuticle balm, the luxurious buff hand scrub (this stuff will make you feel like you're getting a hand massage) and the gentle handwash. Each of these are available individually or as a complete set too!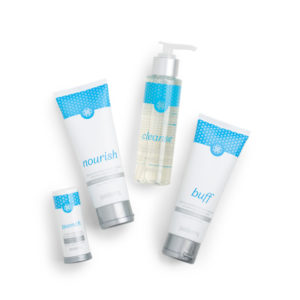 Partner/Dad/Brother – Black Deluxe Tool Kit
Men like to keep their nails tidy and groomed too so give them the right tools to do it with our black deluxe tool kit. No purple in sight. These tools are heavy duty stainless steel and strong enough for the men in your life! Plus if you misplace your own application tools… at least you can borrow theirs 😉
Kids – Jamberry Junior Nail Wraps
Jamberry isn't just for the ladies! We also have a super cute range of Jamberry junior wraps that are aimed at fitting kids nails. They suit from toddlers to tweens and some even match the standard wraps too so you can match. These are fun for the little ones and one sheet will get lots of uses too!
Mother in Law – Trushine Gel
Does your Mother in Law always have perfectly polished nails? Our Trushine gel enamel system brings salon quality gel nails to your home with our complete DIY system. Plus a huge range of beautiful colours available too. We have the complete Trushine gel system or you can get the basic bundle with the Trushine lamp, base & top coat included then add your own colours and accessories for the perfect gift idea. This is a great way to score yourself some serious brownie points with the MIL!!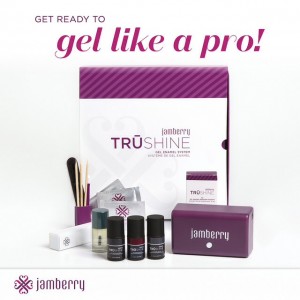 Stocking Stuffers, Teacher Gifts & Secret Santa
We have heaps of low budget products that make perfect stocking stuffers, teacher gifts, and for that secret santa gift for work! You don't need to spend a lot to get a lot of gifts organised this Christmas. Our Jamberry gift guide has something in every budget. Here are some great stocking stuffers:
Glass nail files come in a pack of two and are perfect for keeping in your handbag. They are gentle on naked nails and they give a nice smooth finish to wraps too.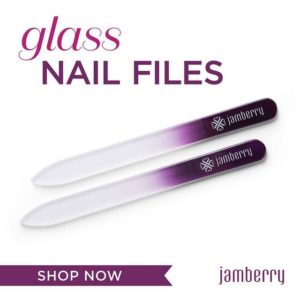 Skinnies are our new short wear no heat nail wrap alternative. These are great for the person who can't have their nails done all the time! 

Our nail lacquers are salon quality in over 50 gorgeous colours. For the ladies who still love painting their nails, there's sure to be a colour for everyone!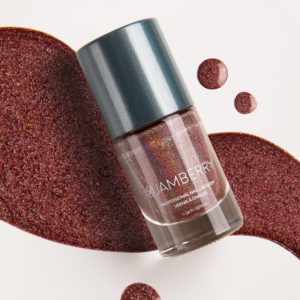 And of course… you can't go past nail wraps for being the ultimate budget friendly and unique gift idea for someone you know! With over 300 wrap designs, including Disney and Marvel licensed collections, there is going to be a wrap to suit every gift personality and purpose!!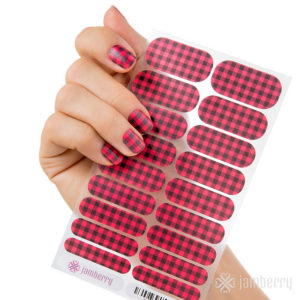 Hopefully my Jamberry gift guide has helped you to get right into your Christmas shopping and tick off lots of gifts this year! Don't forget to get your orders in with plenty of time before Christmas so you don't miss the shipping deadlines. To be safe, I recommend ordering before the 12th of December. This gives them plenty of time to arrive, wrap and gift this Christmas!
Plus if you sign up as a style VIP with your order, you will instantly enjoy all the perks that go with it… including 15% off all full price products!! Plus other perks throughout the year too!
Check out the full range of Jamberry products online.
PIN THIS TO PINTEREST:
You may also like: