In mid May, Jamberry & M.Network announced a strategic alliance to take place between the two companies. While this merge will occur over several months before everything is finalised, it does mean some big changes for both Jamberry & M.Network, including an exciting expansion of their combined product line.
This alliance will build new strength for the two companies, with their joined forces, bringing the best of both worlds together going forward.
Who are M.Network?
M.Network are a company specialising in flavoured powder sticks with nutritional benefits such as energy boost, appetite suppressant, focus and more. They also have a range of other products with health and wellbeing in mind. While they are not quite in the beauty industry like Jamberry, they are certainly aligned with that same focus of feeling good.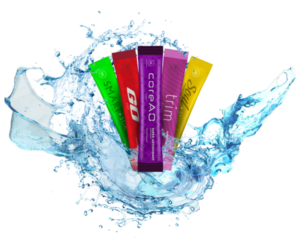 What does the Jamberry & M.Network alliance mean for you?
As a customer, this alliance will not impact you at all. You will still be able to purchase and enjoy your favourite Jamberry products via the website and in person through your consultant like before. The only difference being that in the near future you will also be able to purchase M.Network products as well. We do not have dates for when this will happen at this time, however I will be sure to update ASAP once I have more details. We are all excited to try them!
As a consultant, the alliance will mean some change going forward and we do not know entirely how this will look as yet, however in the long run, these changes are aimed to make the consultant experience more positive with increased earning potential, global bonus pools and a new commission structure. This is an exciting opportunity and one that will bring about some much needed change.
In the meantime, keep popping back for updates on our strategic alliance with M.Network. We will start sharing some of their product info over coming weeks too! And of course, make sure you check out the changes around the website including our new START HERE page with lots of useful links and info for the Jamberry newbie or seasoned Jam fanatic!
Wishing you a wonderful day!