Jamberry nail wraps are easy to apply, as you can see from the Jamberry nail wrap application video, and thankfully they are also easy to remove. The options featured in this article are for gentle removal, to minimise and eliminate damage to your nail. We do not recommend you pulling your nail wraps off without following these Jamberry removal steps.
HOW TO REMOVE JAMBERRY NAIL WRAPS
For two different methods of removal watch the official Jamberry removal video and scroll down to watch my own preferred method of removal too.
Check out the official Jamberry removal video below:

There are many methods of Jamberry wrap removal and you will find one that suits you once you've had a go. For me, I like a slightly amended version to the Jamberry official version, using a paint brush or make up brush to apply remover underneath the wrap. I find it gets underneath much easier than a cotton pad. You can check out my removal video here, which shows 3 different methods of removal:
Follow either of these Jamberry removal processes for a safe and gentle option that will keep your nails healthy and undamaged between applications. For written instructions, try either of the below options.
Gentle Removal Process:
Soak nail wraps in nail polish remover by holding a damp cotton ball soaked in remover over them for 2o to 30 seconds each. Gently rub off the wrap.
Soaking will break down the wrap adhesive allowing them to slide off the nail easily.
Quick Removal Process:
Heat the wraps with a blow dryer or mini-heater for 15 seconds. Break the seal by getting under the edge of the wrap with your opposite thumbnail, or an orange stick. Slowly peel the wrap from side to side. If the nail wraps are not peeling away easily, follow the gentle removal process instead.
PIN THIS TO PINTEREST: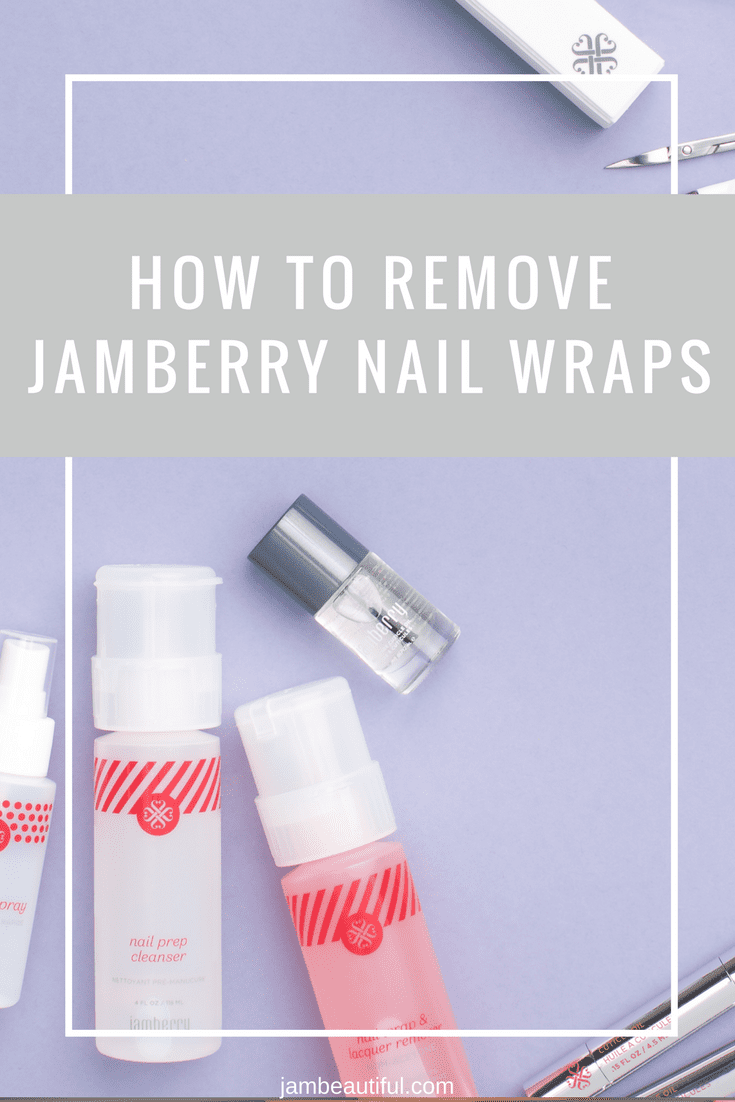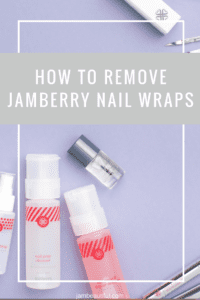 You may also like:
Do you prefer a different method of removal for your wraps? Share in the comments.