One of the most exciting announcements for Jamberry consultants each year happens to be the destination for our next incentive trip! These trips are incredible and the ultimate reward for hard work and consistency while rocking our Jam biz!
The 2019 Jamberry Incentive trip is to ….
COSTA RICA AND THAILAND!!!
What? 2 destinations! Yep… next year we have 2 different trips depending on where in the world you are!
For consultants in USA, Canada, UK and Mexico, you're working your way towards an amazing trip to Costa Rica
And if you are from Australia or New Zealand, you're working your way towards luxury in Thailand!!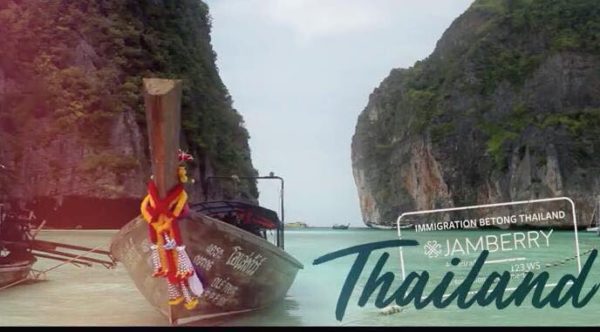 An all inclusive luxury resort stay beachside in an incredible resort in one of these amazing destinations!!!! All meals and drinks, activities and swimming. And that trip can be yours if you are a Jamberry consultant. If you're not, now is the perfect time to join so you have maximum time to earn the trip! You can learn about joining HERE. Plus if you join before the end of December you can sign up with the digital Pick Your Passion starter kit and get started straight away!!
And trust me, it's totally possible to earn this trip. I've earned both trips since joining and can't wait to earn this one too!
In fact, its got easier than ever! There are so many ways to earn points for this trip!!
Through sales – every sale point you earn is also equivalent to a trip point
Through rank – every rank from lead consultant and above gets monthly rank points based on the rank achieved that month:
• Lead Consultant 150 points
• Senior lead consultant 200 points
• Premier consultant 300 points
• Team manager 400 points
• Senior team manager 500 points
• Executive 600 points
• Senior executive 750 points
• Lead executive 850 points
• Premier executive 1000 points
• Elite executive 1200 points
Plus if your level one team member achieves a new rank of lead or above, you now get matching rank points too I.e. They achieve lead and you both get 150 points that month, for new ranks only. But you must be the same rank or higher.
Fast starts – 500 bonus points if you or one of your level 1 recruits achieves one of their fast start levels!
Another 500 points if your level 1 recruit achieves all 3 fast starts.
Plus on top of all these fantastic year long points earning opportunities, you also have the chance to earn bonus points too during incentives!
You can now get double trip points between now and the end of December too!!!!
Check out how amazing the Punta Cana incentive trip this year was, with our all inclusive luxury at the beachside Now Larimar Resort in the Dominican Republic! In April I am bound for Puerto Vallarta in Mexico too so keep an eye out for the post trip update!
Hope to see you poolside!!