Pinterest is a powerful tool when it comes to being found online, whether you are a personal user saving links and images for your own future reference, or using Pinterest as a promotional tool to support your blog or business. These days there are an array of tools available to schedule social media updates and Pinterest is no exception.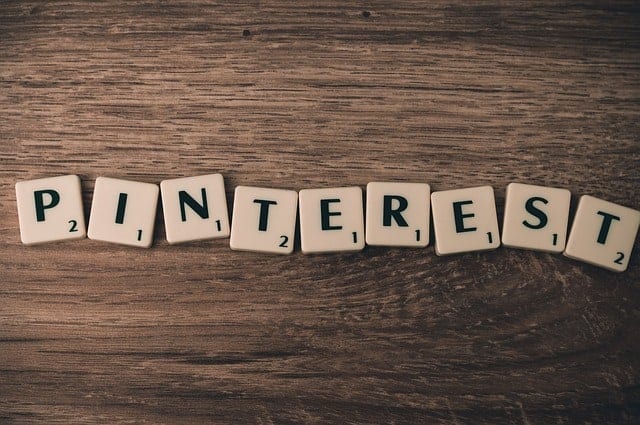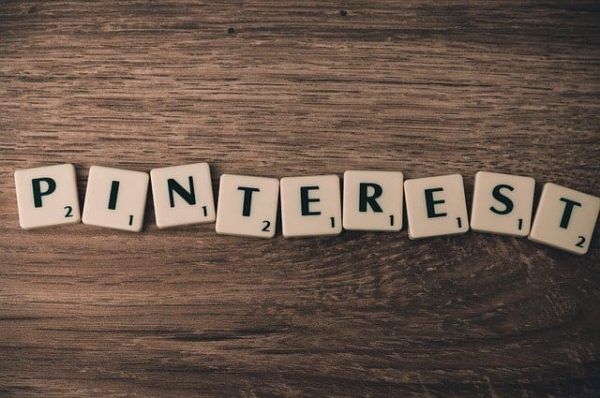 The Benefits of Pinterest Scheduling Tools
For me, Pinterest is not only a hobby (and addiction) but also a powerful tool for driving traffic to my websites, and it can be for you also.
To do this, it can be time-consuming, which is why Pinterest scheduling tools can become your best friend to save you time and grow your Pinterest following.
To make your life easier, I have done a Pinterest scheduling tools comparison to bring you the pros and cons of each of the leading services, in the process of finding the perfect tool for my own use.
CoSchedule
Coschedule was my favourite organisation tool way back before it had Pinterest integration. A big reason I cancelled my subscription for a while was because Pinterest was my number one social media traffic referral source and it didn't allow scheduling of pins.
Now that Pinterest is part of the CoSchedule family, there is literally nothing this tool can't do! Everything can be scheduled with a few clicks within the CoSchedule plugin or app, and best of all, you can see it all on the one calendar. No scrolling through different pages.
Cost – Coschedule is around $40US a month for their most basic account, however when you consider how many different scheduling tools it replaces, this is quite reasonable, plus they have a referral program so you could end up getting your subscription for free anyway.
Pros – You can create all your social media scheduling for the future right there inside your blog post screen or within the calendar itself. There's no sneaky surprises of accidently scheduling two posts on the same day because you can see what is coming up for all your different social media accounts in one place. AMAZING! I love this. And you can drop and drag them to a different day if you change your mind, so you don't even have to edit the scheduled post to do this.
Cons – The main downfall with Coschedule comes down to expense, and the fact that it does cost extra if you want to run two different blogs on the same calendar. It's actually probably cheaper to have two Essentials accounts, but for big business the larger account is worth it to run everything in one account!
Tailwind
Tailwind was the first of the Pinterest scheduling tools I trialled.
They offer a free trial for your first 100 pins. The most impressive feature of Tailwind is the Pinterest analytics that are built in. While a Pinterest business account gives you access to analytics, Tailwind adds a few interesting extras that Pinterest analytics alone do not offer.
Tailwind also has this really cool thing called Tribes which is essentially like a community group where you share pins and can easily find content in different niches to share and repin. This is a great way to collaborate with others who have similar interests to you and you can join tribes for free and get 30 tribe submissions each month.
Of course there is a supercharge option too that gets you more. Very cool! This is definitely becoming a strong competitor for actual Pinterest group boards, as most of the tribes have a stipulation that you need to repin when you add content. Sharing is caring! Although we may see a similar functionality once Pinterest communities rolls out across all accounts too.
Cost – Tailwind Plus will set you back $119 a year giving you 4 free months access & an unlimited pin schedule. Alternatively, monthly is $15 and you are limited to 400 scheduled pins per month, which is a pretty impressive number of pins. They also have a referral program that means you could end up getting free credit onto your account if someone signs up with your referral link.
In fact, if you use this link to sign up, you get $15 credit too. That's a FREE month!
Pros – You can create a schedule based on the best times of day to pin, with as many or as few pins per day as you like. There is a Safari browser extension that allows you to pin from any website, including Pinterest, so no need to create pins from scratch with images, links and descriptions. You can schedule pins from Instagram and integrate with Google Analytics. Plus you can also use some of the functions for free, with manual pinning if you don't want to pay for a subscription.
Cons – There aren't a lot of cons with Tailwind. The affiliate program is only available if you are already a paying member, so no savings before you subscribe.
ViralTag
ViralTag offers a free one month trial and is relatively simple to figure out and use. It also offers scheduling to other social media services, similar to Tailwind and CoSchedule, including twitter, tumblr, facebook, linkedin and of course Pinterest, if you are looking for a more all in one system.
Costs – Significantly more expensive than Tailwind at $298 per year or $29 a month for a general paid subscription. However for every person you refer via your referral link, you will earn $30 credit to your account and they will earn $15 credit so a pretty awesome referral program to bring down those costs.
Pros – Easy to use with a simple dashboard interface. Also offers an extension with Chrome or Safari to allow you to pin directly from websites. The discover feature is a cool way to find interesting content without even scrolling through Pinterest, with a selection of popular pins you can add to your schedule from within the ViralTag dashboard.
Cons – No access to your general Pinterest boards for pinning/repinning so you either have to create pins from scratch with images, links and descriptions or pin them from the website extension tools. No analytics
ViralWoot
There is indeed a free Pinterest scheduling tool option and ViralWoot is it, however like they say, you get what you pay for generally.
ViralWoot does however allow you to manage Instagram also and you can earn credits for certain features by following other pinterest users, using the ViralWoot currency – Seeds. This is an option for building your own following too, offering seeds for follows, or for promoting your posts. The free options are limited though so if you want a powerful scheduling tool, you would consider a paid account anyway or one of the alternatives. At least you know there is a Tailwind free alternative though.
Costs – Free for basic account with limited features. Plans from $12 per month or $99 per year, which gives you 15 free seeds per day, and up to 450 scheduled pins. Higher cost accounts for more inclusions available.
Pros – Free for basic features. Can help you build your Pinterest following.
Cons – Limited free features. Can only create your own pins from your images with a paid account. No browser extension for ease of use.
Buffer
Buffer only offer a short 7 day trial, which isn't long enough to get much of a feel of how effective it is. However, Buffer works quite similar to ViralTag and Tailwind, with the extra bonus of being able to manage your Twitter, Google+ page and Facebook posts as well. It is the newest of the Pinterest scheduling tools on the block.
Costs – Either $10 a month or $102 a year for a Buffer Awesome plan membership, which will give you access to Pinterest scheduling, Other social media scheduling is available on free accounts.
Pros – Similar pros to ViralTag with a relatively easy to use dashboard. You can set up the schedule to suit as many or as few times a day as you like, with the ability to optimise the posting times. Browser extension available, as well as a connection to the amazing CoSchedule which is a powerful blog post organisation tool.
Cons – It does not give you direct access to your Pinterest account for easy repinning, so you have to create Pins from content around the web or your own images.
My Preferred Scheduling Tools
The standouts are Coschedule and Tailwind. I love the extra features of Tailwind, with the analytics and optimised pinning schedule, however, Coschedule is really easy to use and I love that I can schedule all my pins with a couple of clicks within my Coschedule screen.
As far as automation, analytics and definitely price go, I am currently using Tailwind as my Pinterest scheduling tool. The costs of CoSchedule were beyond my budget at this time and I feel like the traffic is definitely higher with Tailwind than with CoSchedule scheduled pins. I also like that Tailwind is a Pinterest approved partner, as this builds trust in their service.
A lot of people are looking for programs like Boardbooster now that it has shut down, and Tailwind definitely comes the closest. The useability is very different and more user friendly than Boardbooster was, although you do need to put in a bit of extra work.
Tailwind is also in their Beta stage of looping, which was one of the most popular features of Boardbooster. This is something that should be rolled out to all Tailwind customers in the near future.
Hint: Once you have a Tailwind account, even if it is not an active paid account, you still get access to a lot of the analytics anyway such as your increase in following, pins from your website, trending images and page impressions so you could utilise this to identify how well your content is performing on Pinterest.
If you are looking for more useful tools and services to support you in your blogging or business, head to my blogging resources page for plenty of great recommendations.
Hopefully this comparison has helped you find the perfect Pinterest scheduler to suit your business and blogging needs.
Do you use Pinterest scheduling tools or any other social media scheduling tools? What are your favourites?