No doubt by now you have heard the news that the 2017 jamberry Incentive Trip is in the tropical Punta Cana in the Dominican Republic. And at least once, the thought must have crossed your mind on how amazing it would be to score yourself 5 free nights at an all inclusive holiday resort… for free!
Yep, we're all dreaming about it. But dreaming about it does not make it happen, so I am telling you now how to give yourself the best chance of success with earning the 2017 Jamberry incentive trip.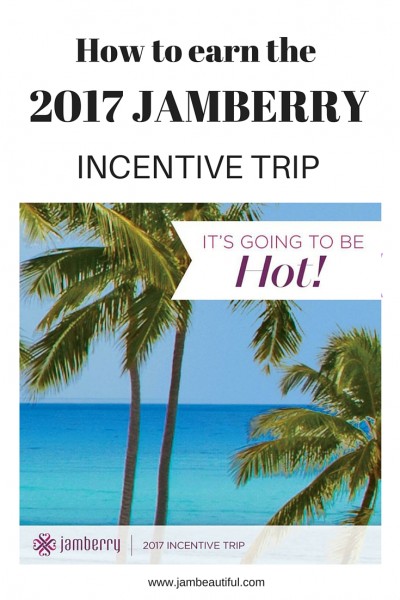 Firstly, if you have considered how great it would be then quickly dismissed the idea because it is impossible you will have sales that high this year… THINK AGAIN! That's not the type of attitude that gets you success in any area, so if you are serious and passionate about your Jamberry business, it is time to get serious and passionate about this incentive trip too.
It is possible and you can do it!
Jamberry gives their consultants the best possible chance at earning this trip by offering up amazing bonuses in the month of January. They do this because they want you to succeed and by giving you a head start, it helps make the big goal more attainable. It also boosts your confidence!
In January, Jamberry is offering all consultants bonus trip points. Double trip points in fact. So for your entire personal retail volume in January, you will receive double trip points. For example, you make 500PRV from sales in January and you will get 1000 trip points. Nice!
But that's not all. Hold and close 4 parties in January of 400PRV or more and you will get a bonus 1000 trip points on top of that. WHAT?! Yes it is true.
So the biggest tip I can give you for earning yourself the 2017 Jamberry Incentive Trip to Punta Cana is to book the crap out of your January. Load it up as much as you can. Start booking those parties now. Actually, fingers crossed you have already started because getting January bookings can be tough.
And for that reason, you need to think outside the square to book those parties. 
If you always do home parties, mix it up by adding some online parties or vice versa.
Contact your local community groups, sporting teams, and clubs and offer your fundraising services.
Ask for parties – ask your friends, follow up on leads, tell them about the amazing bonus host rewards.
Contact past hosts or customers who may be potential party leads
Do a neighbourhood letter drop
Do a party swap with a fellow direct sales consultant from another company
Leave samples or catalogues in wait rooms at your doctor, hair salon, etc
Work for those bookings at your parties – booking cards, book to look prizes, showing guests how fun it is
Hold one on one application sessions then offer to do the same for a group of their friends
Get those parties booked and work it like crazy to get those sales high.
Boost your sales by doing your follow ups. 2 days after an order, 2 weeks after they receive their products and 2 months after they receive their product. Be sure to do your follow ups and not only may you get more orders… but you may very well also get a party booking too!
Nurture your sponsors. If you have team members in their fast start period, help them hit their goals. Not only are you helping them towards their own goal of getting their business off to a strong start and earning bonus credits, you will also get 300 trip points for every fast start 1 achieved by your team members. Every little bit helps!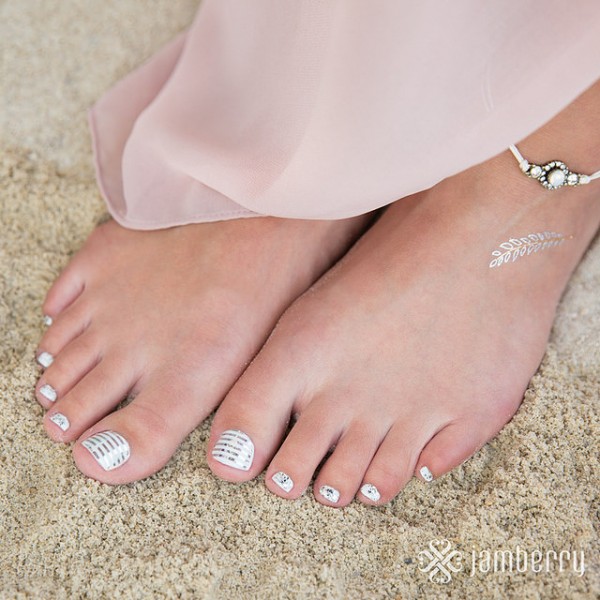 Your rank matters too. You get points depending on your paid as rank each month for lead consultant and above so don't leave those points on the table… if you are close to your next rank, make it happen and boost those points!
150 when paid as Lead Consultant
200 when paid as Senior Lead Consultant
300 when paid as a Premier Consultant
400 when paid as Team Manager
500 when paid as a Senior Team Manager
600 when paid as Executive
750 when paid as Senior Executive
850 when paid as Lead Executive
1000 when paid as Premier Executives
1200 when paid as Elite Executive
I want to see you in Punta Cana at the 2017 Incentive Trip for Jamberry… whether you be from Australia, New Zealand, USA or Canada. We can all make this trip a reality!