Wraps aside, one of the most popular method of long lasting nail colour is gel polish. More durable than standard polish or lacquer, gel enamel is applied then cured under a LED lamp to set. This means polish that can last up to 2 weeks and much longer than polish (although nothing quite compares to Jamberry nail wraps, right?).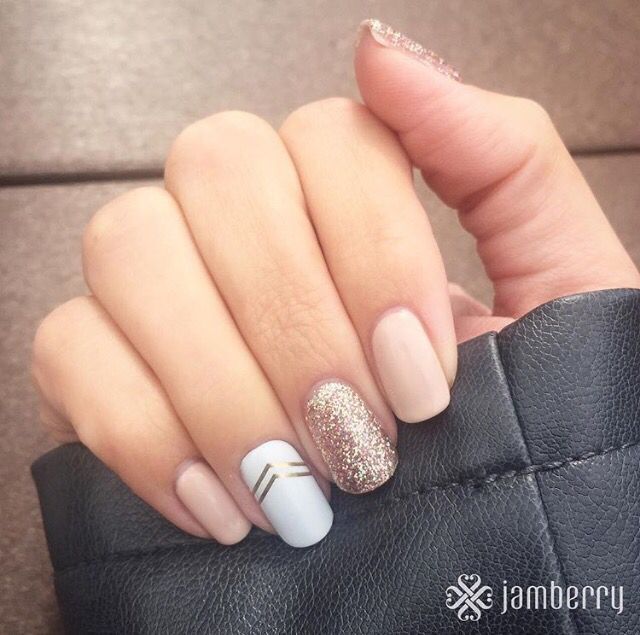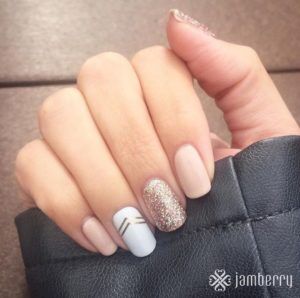 Well gel polish is expensive. Like crazy expensive. Here in Australia an average priced gel polish application costs around $40. A gel manicure is $50 and a gel pedicure costs up around the $60 mark. Combined, that's $130… for colour on your fingers and toes that may last up to 2 weeks. INSANE!
But that's why Jamberry yet again comes to your rescue, saving you a bucketload all while giving you the most amazing nails in town!
Not only do Jamberry have over 300 current nail wrap designs, but they also have a complete gel enamel kit – the Trushine gel enamel system.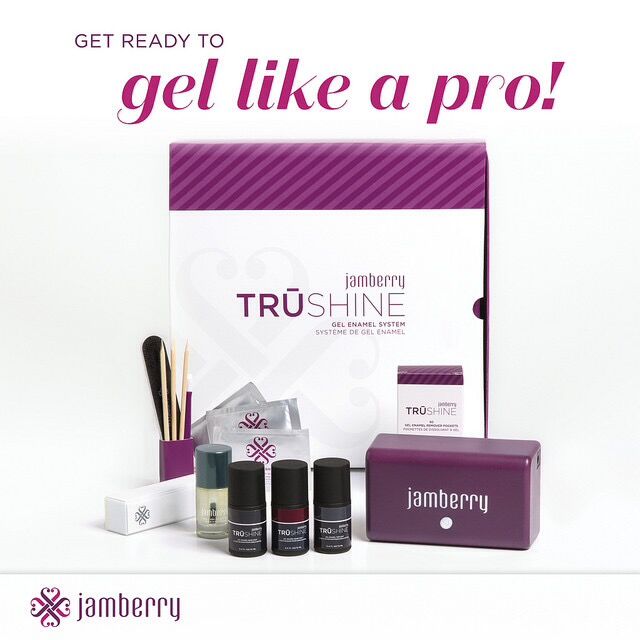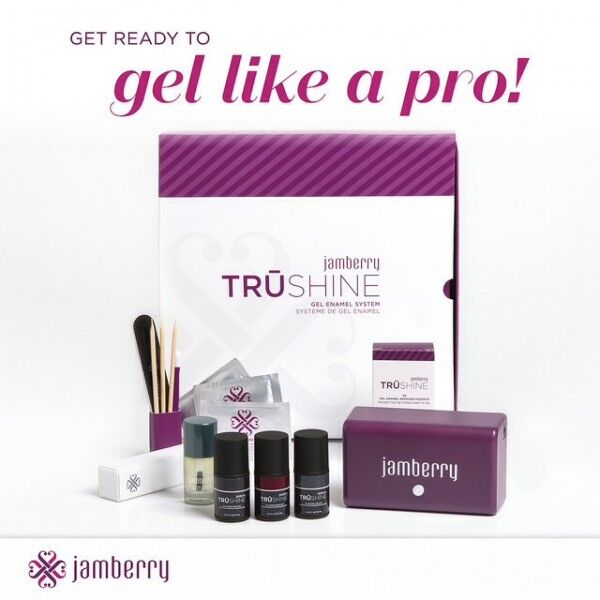 The Jamberry TruShine Gel Enamel System retails at $173 AU / $120 US and includes everything you need for a gel manicure and pedicure… many times over.
The kit includes the following:
LED Lamp
Gel top coat
Gel base coat
Gel enamel colour – Black Cherry
Gel removal pockets
Application kit
But the TruShine Gel Enamel System isn't just any cheap and nasty home gel kit. It is salon quality and designed to give you a professional gel polish finish at home… yourself!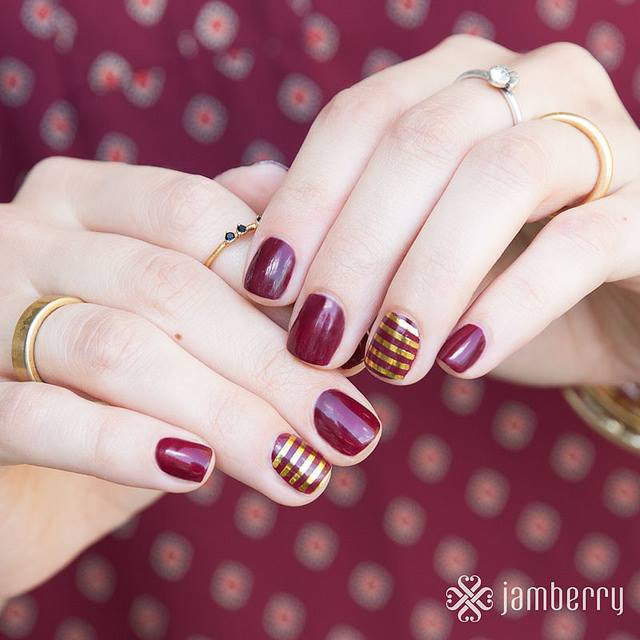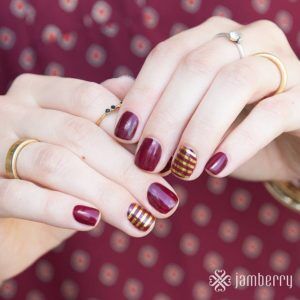 Or if you're looking for a more budget friendly way to get started with gel, we also have a gel essentials pack which has the lamp, base and top coat for $101 AU, which is a big saving compared to purchasing outright. Of course each item is also available to purchase separately too!
With so many great colours available, all 5 free and long lasting, the TruShine Gel Enamel System is a fantastic at home gel polish system that will save you a small fortune compared to spending a stack of money each month to pay for a manicure that could chip 5 minutes after you leave. At least with your own at home system, you can ensure no money wasted because you can do your own touch ups!
If you want to learn more, check out the TruShine Gel Enamel System application video and find out more details on the Jamberry website.
You purchase your own TruShine Gel Enamel System here.