Online parties can bring hosts some wonderful hostess rewards, just like a home party, without having to tidy the house. My goal is to create an online party shopping experience that is fun, easy and brings lots of goodies. And to really rock an online party, I need a little help from from my hostesses.
Tips For a a Successful Online Jamberry party
Invite your guests individually – send a personalised private message or a text so they know you really want them there. It is far more likely to get noticed than a bulk event invite or group message and guarantees they see it!
Post a photo of you wearing Jamberry wraps – even just a sample teamed with polish. Jams on hands are what everyone wants to see. Take your photo in natural light so it looks nice and clear. Post it to your personal page too and get others excited for your party.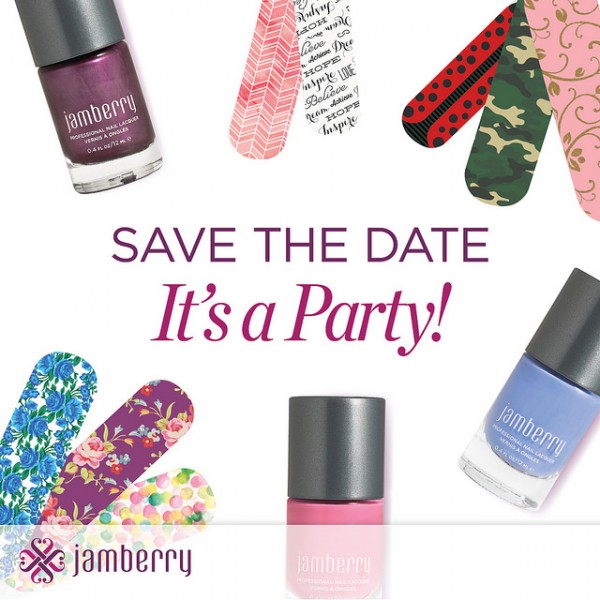 Send a reminder a day or two before the party. Busy people can sometimes forget!
Be active in your party. Comment, tag, join games and share info. Your friends see your posts on their timeline more so than they see mine so this is extremely important.
Show enthusiasm – Online and offline, your friends will find your excitement for the products contagious and will want to be a part of this revolutionary new product opportunity.
Get the conversation going during your online party – the more interaction during this hour, the better chance of retaining your friend's attention. People get distracted easy online so we want to give them a reason to stick around.
Games are technically for your guests since you will be getting hostess goodies, but play along, cheer them on, tag them and get involved. This is usually the most popular part of an online party.
If you have friends who cannot make the party, outside orders are an excellent way to boost your party total and hostess rewards. Aim to collect at least 3 outside orders before or after your party – family, friends, co-workers. Let's aim for the top shelf rewards!
Once your party has closed and your goodies arrive, snap a photo of your haul and share it on the party page. When your guests see what you earned from having a fun 1 hour online party, they will be want one too and this means ½ price product vouchers for you to spend down the track. The rewards can keep coming even after the party is over!
Most of all, have fun! Parties are all about fun and Jamberry Facebook parties are no exception! Or learn more about how an online Jamberry party works.
Can't wait to party with you! Book yours now