Seems like a bit of a crazy question, right? Of course you want discount Jamberry!! Who wouldn't want their favourite products for cheap!! Well I'm going to tell you how you can make it happen… forever!! Never pay full price again and enjoy all the new releases your heart so desires. Beautiful nails for you everyday!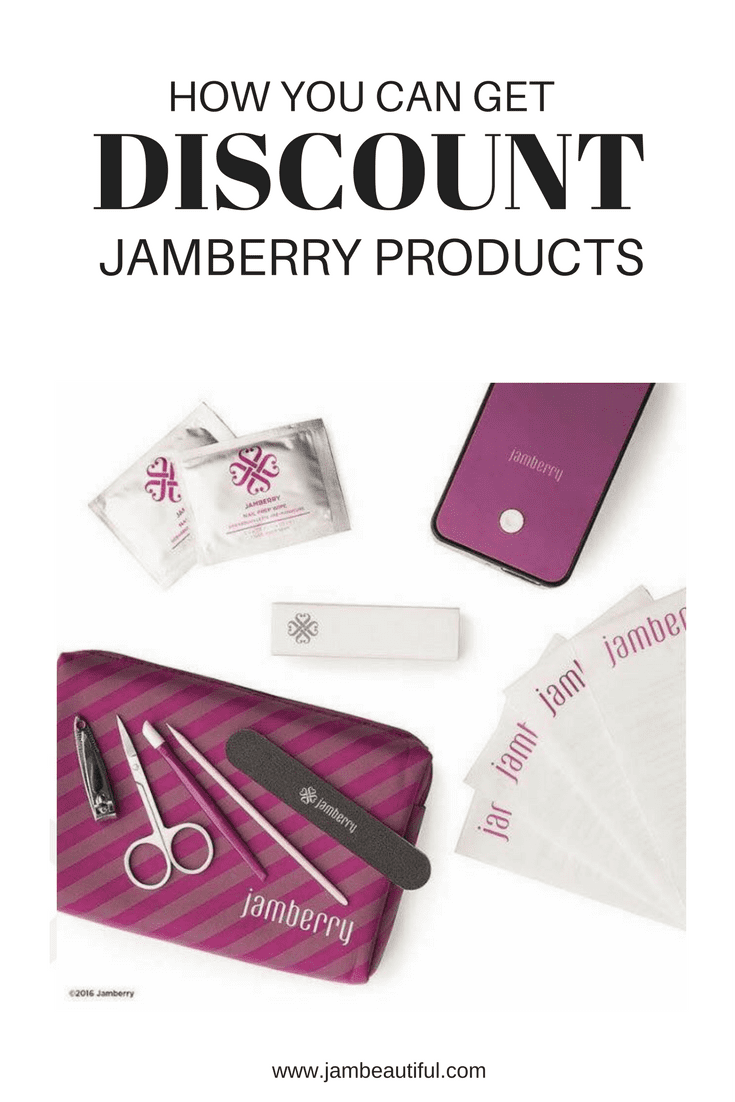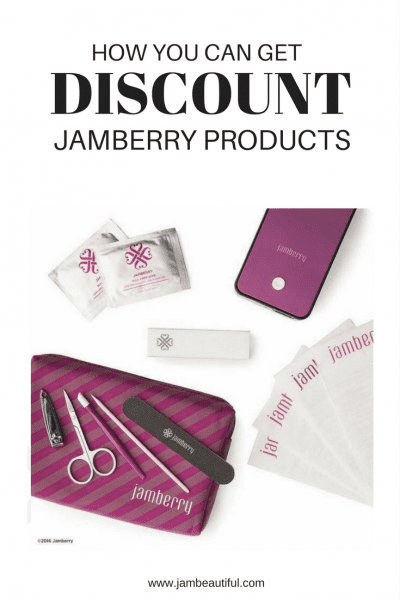 HOW CAN I GET DISCOUNT JAMBERRY?
You can get yourself discount Jamberry immediately, simply by getting yourself a Jamberry Starter Kit. The Jamberry starter kit is available to anyone online via the Jamberry website and ships straight to you. It is loaded with all the essentials for a Jamberry lover, along with everything you need to become a Jamberry consultant – catalogues, samples, paperwork, website access and more.
By joining Jamberry, you get your discounted product and also the chance to make some money too by creating your own business… that you are the boss of! Woohooo!! Show me the money!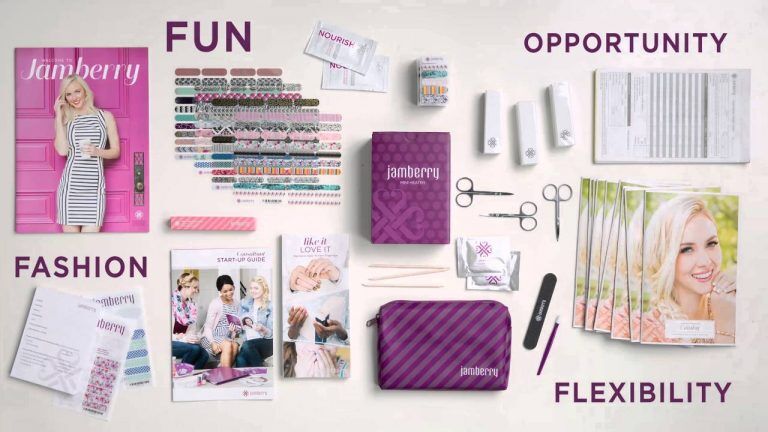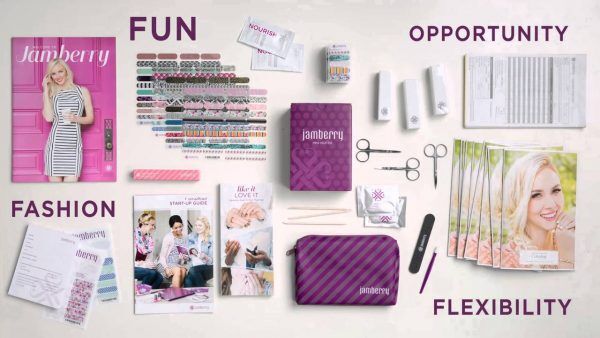 BUT I DON'T WANT TO BE A CONSULTANT…
Ok so you want the discount but you have no interest in holding parties or selling Jamberry as a business. That's ok too! One of the best things about Jamberry is the fact that there are no minimum monthly sales and no party requirements if you decide to join.
Sign up and you won't be asked to sell a minimum amount in order to maintain your consultant status. In fact, you get to keep your discount so long as you place at least a single order every year! Yep… it's true!
This means you can have a discount on Jamberry products, without any of the business side if that doesn't appeal to you. In fact many people join just for the discount and remain active as a hobbyist, buying just for themselves or maybe getting the occasional order from friends or family too.
Pretty amazing right?! We think so!
WHAT IF I DECIDE I WANT TO SELL TO OTHERS?
Great! You can do this at anytime and place orders for others through your personal workstation. There is no restriction on doing this, even if you aren't working Jamberry as a business.
And if you decide you'd like to actually kick things off, doing parties and looking to make an income from Jamberry, you can do this at any time as well. You can re-activate your public website access anytime so customers can shop direct online from your website without you needing to do a thing! Nothing more exciting than getting paid weekly commission and a monthly bonus!!
Jamberry is flexible to suit your lifestyle so whether you are wanting to work it as a business, a hobby or if you just want the kit for the discount, ordering only when you want Jamberry for yourself, you can definitely do that!
HOW MUCH CAN I SAVE?
The discount you get once you get yourself a Jamberry starter kit varies, depending on whether you just want it for the discount or you are actively working Jamberry as a business. However as a minimum, you will get 30% off the personal retail value of the products. This is off the US value. For example, a wrap in the USA is $15. So you get 30% off this portion of your order. Awesome!!
You get your commission every Friday and then it gets better! If you have over a certain level of sales in a single month, you could earn yourself a bonus the next month, with you earning up to an extra 10% back on your sales the previous month.
So that means you could essentially be getting 40% off your JAMBERRY!!! Less when taking advantage of buy 3 get 1 free wrap deals and other great specials through the year!! WOOHOO
HOW MUCH DOES THE STARTER KIT COST?
The Jamberry starter kit is an affordable and great value bundle of goodies! Depending on where you are located, the kit has a different cost to account for exchange rate differences. Here are the current prices and a link to join or learn more:
JAMBERRY AUSTRALIA – $143
JAMBERRY NEW ZEALAND – $159
JAMBERRY USA – $99
JAMBERRY CANADA – $125
JAMBERRY UNITED KINGDOM – £99
JAMBERRY MEXICO – $999
WHAT IS IN A JAMBERRY STARTER KIT?
The Jamberry starter kit comes with at least double the value you pay with so many products included. The Jamberry Mexico starter kit is slightly different in contents to ensure it is a more affordable option for anyone in Mexico, however the other Jamberry markets include the following in their starter kit:
2 exclusive wraps
25 catalogues
250 samples
4 mega sheets of wraps in different finishes
Application kit
Mini Heater
Cuticle Oil Pen
Application postcards
Order forms
Application pads
Contact pads
And more…
Plus if you close a minimum qualifying party, you also get bonus wrap codes and marketing supplies credit to use later! Woohoo. In fact, Jamberry has a whole lot of incredible rewards and incentives, including their Fast Start new consultant program for anyone who does join Jamberry. Even if you're a hobbyist, you still have the opportunity to earn some of these bonuses throughout the year!
MY FRIEND WANTS TO JOIN. CAN SHE JOIN WITH ME?
Yes! If you have a friend who would like to join Jamberry or get their own starter kit, they can certainly join with you. In the first 3 months of getting your starter kit, you will have full website access. After this time if you do not purchase a website subscription, you will not be able to have anyone join under you unless you do renew the subscription. This can be done instantly at any time in case you do get interest from someone joining. It also means you will have the opportunity to earn from their sales as well, which is pretty cool!
If you decide not to pay for a professional website in future, that's fine too. They will roll up to an active consultant above you, such as your sponsor. This is all automatic so you don't have to worry!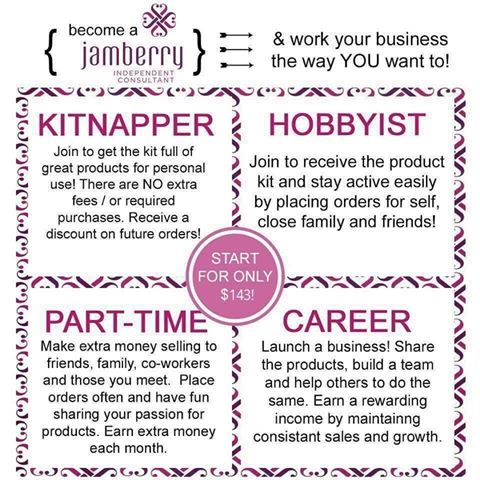 Jamming with friends is good fun! Think of all the gorgeous nails you will both have <3
In summary, you can get discount Jamberry products immediately by joining on the website and purchasing a Jamberry starter kit! You don't need to sell Jamberry to others or hold parties unless you decide you'd like to earn some money. No minimum requirements… just a pressure free Jamberry discount on the products you love?
READY TO GET YOUR STARTER KIT?
STILL HAVE QUESTIONS?
No worries. Shoot me a message via my blog contact form and I will get back to you ASAP!!